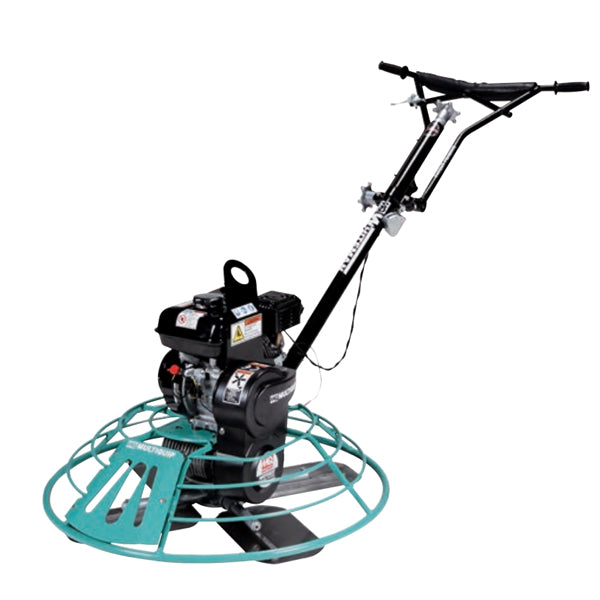 Whiteman 3' J36H55 Walk Behind Trowel | Dual Fuel | Gas or LPG | Rental
**Propane units have slightly high rental rates. Call our office for more details**
The Multiquip J36H55 walk-behind trowel machine with standard handle features 4-blades, a Honda GX160 4.8HP engine, and a 60-115 RPM blade speed.
This is the most popular mid-size trowel. Reliability and performance are trademarks of this industry-proven trowel.
36-inch (915 mm) guard ring diameter
Trowel covered by 1-year limited warranty
Front access panel provides quick access to trowel arms and blades
Center mount lifting bale included
Optimally balanced for smooth finishing
Contact:
For questions or concerns, please feel free to contact us online, or call us directly here at (248) 348-8864.
Hours of Operation:
Monday-Friday: 7am-5pm
Saturday/Sunday: CLOSED
Pricing/Availability:
*All items are subject to availability. We will make our best efforts to inform you as soon as possible if the goods you have ordered are not available or if shipment may be delayed. All prices are subject to change without notification.
Order Delivery / Pick-Up:
Select items / orders are available for pick-up and/or delivery, if interested, please contact us to determine what your best option will be. We can provide you with a quote on an estimated delivery charge or schedule a pick-up time for your order.