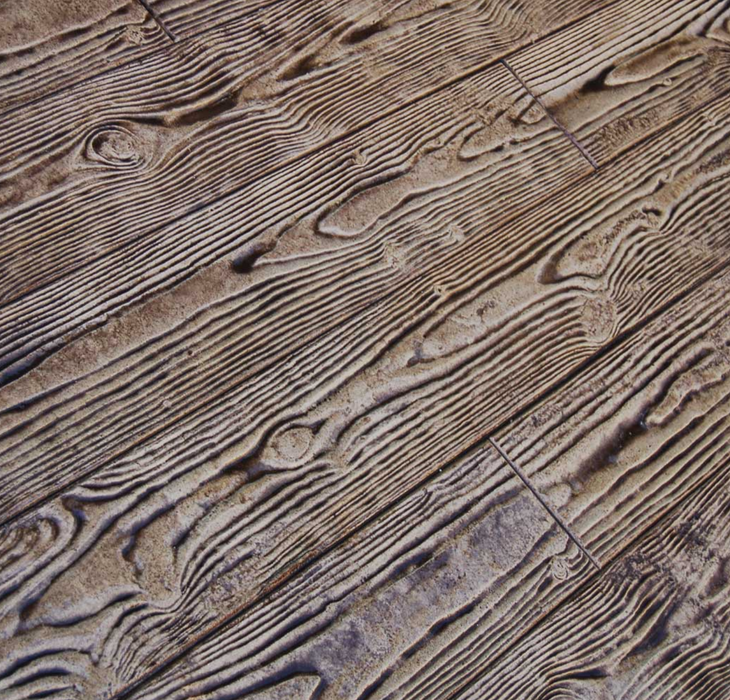 Classic Wood | Texture Stamps
Description: Combining multiple wood grains to offer a bold, pronounced, exposed grain texture with six-inch wide planks.

Stamp Dimensions: 81.5" x 21.75"
Quantity Per Set: (10) Rigid, (2) Floppy, (2) Texture Skins

Contact:
For questions or concerns, please feel free to contact us online, or call us directly here at (248) 348-8864.
Hours of Operation:
Monday-Friday: 7am-5pm
Saturday/Sunday: CLOSED
Pricing/Availability:
*All items are subject to availability. We will make our best efforts to inform you as soon as possible if the goods you have ordered are not available or if shipment may be delayed. All prices are subject to change without notification.
Order Delivery / Pick-Up:
Select items / orders are available for pick-up and/or delivery, if interested, please contact us to determine what your best option will be. We can provide you with a quote on an estimated delivery charge or schedule a pick-up time for your order.